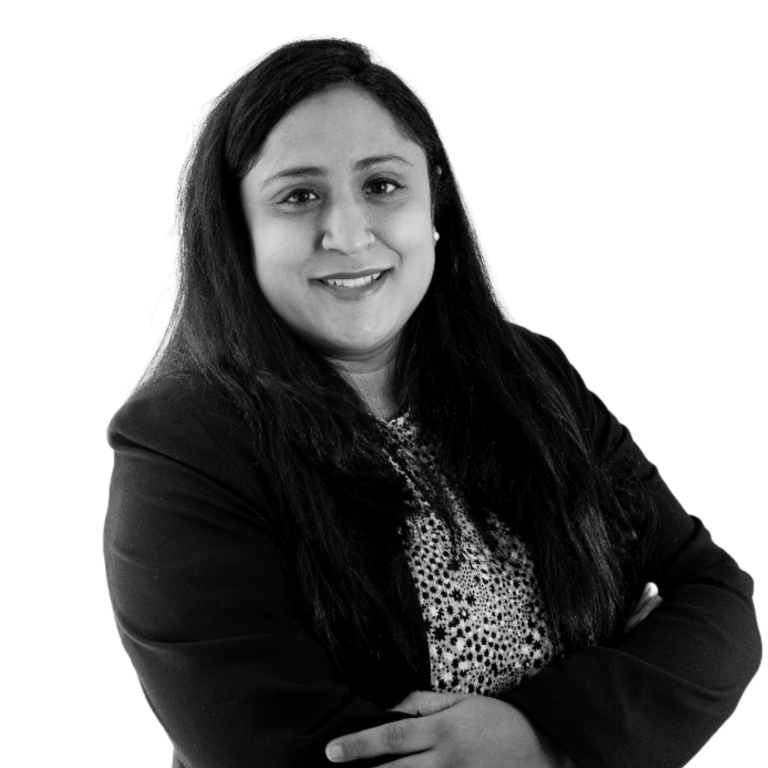 Tanushree is a senior finance and corporate commercial lawyer with substantial experience both in private practice and in house.

Tanushree is a dual qualified lawyer, qualified to practice both as England and Wales Solicitor and Indian Advocate. Her experience includes advising on complex finance transaction such as syndicated loans, trade finance agreements, digital transactions and general corporate finance and restructuring.

During her time with Mashreqbank Dubai, Tanushree advised on some key projects that include, inter alia, a bridge finance loan extended to the Ministry of Finance in Oman, the launch of Emirates Digital Wallet and Quick Remit Services.

Tanushree has also been acknowledged as a recipient of the Silver Star Award for Excellence in Services in March 2021 and Best Regional Deal Award in November 2020.

Along with big-ticket items, she has worked on several corporate, project finance and capital markets transactions as a Senior Attorney at Al Hossam Legal in Kuwait and was working with the Banking and Finance team of the tier 1 law firm -Cyril Amarchand Mangaldas in Mumbai India.